Data, Four Benefits of Online Data Science Bootcamps
Taking a data science bootcamp is a great way to help you make a career change to data science, or to hone your existing skills. Traditionally, these programs have been delivered in an immersive in-person format, however, online bootcamps are becoming increasingly popular. Here are a few reasons why NYC Data Science Academy's students love the online bootcamp option:
1. Online Community of Data Science Instructors & Mentors
An important part of any learning experience is communication with educators and fellow students. Online students at NYC Data Science Academy join a dedicated Slack community where they can ask questions and interact with current students, alumni, and staff.
2. Dedicated Meeting Portal for 1-on-1 Interactions
The online meeting portal allows students to schedule meetings with industry expert mentors to discuss coursework, projects, or career advice. These mentors are professional data scientists as well as licensed instructors. Typically, students meet with a mentor once a week for about an hour. Online students can book up to 80 hours of 1-on-1 interactions with mentors throughout the bootcamp.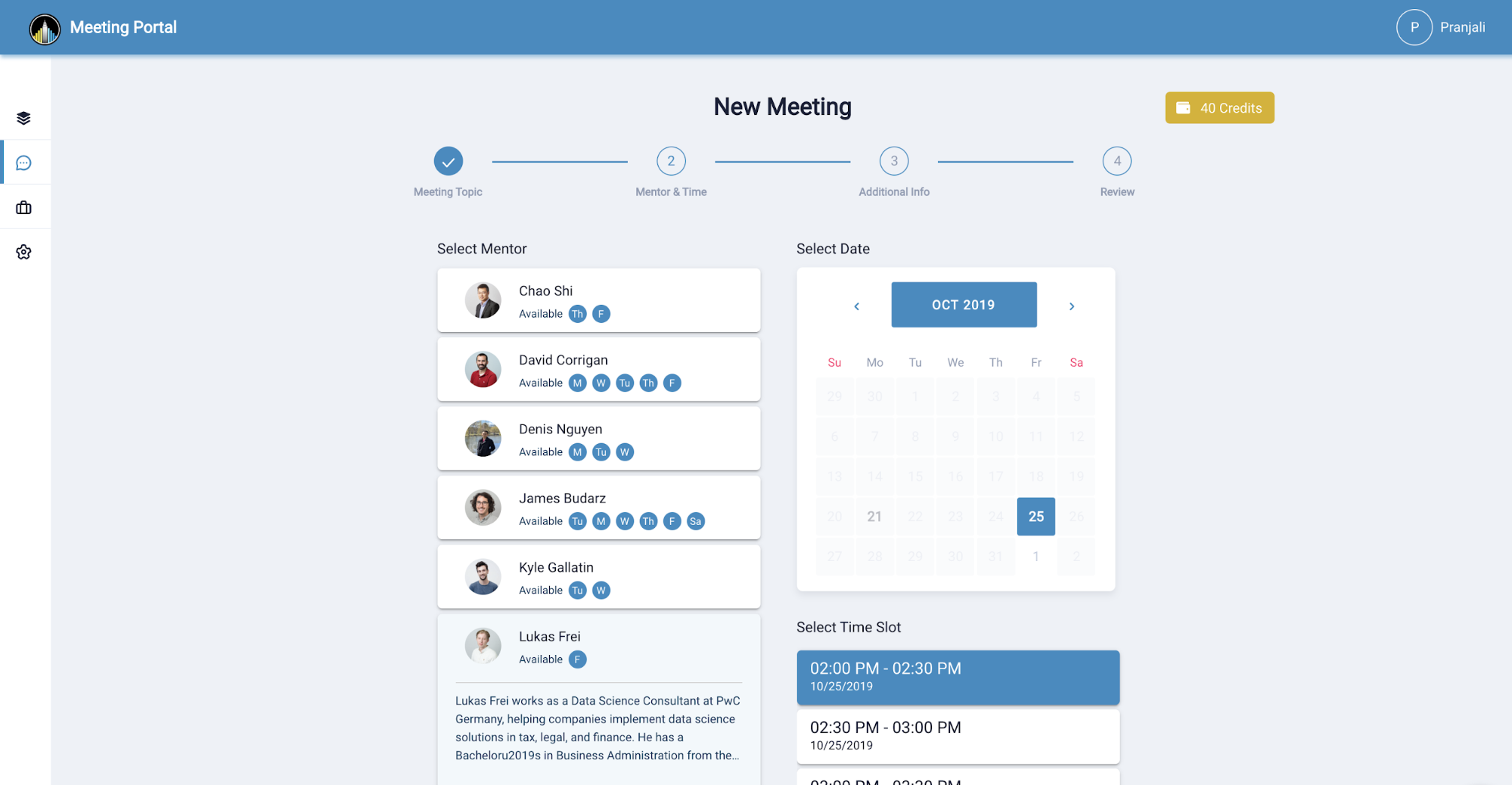 3. Industry-Led Projects
The core requirement for graduation from the online bootcamp is the completion of four projects. Online students present to their work during project presentation days, which occur twice a month. These presentations allow students to showcase their work to mentors and instructors.
4. Career Support
Upon completion of the online bootcamp, all students receive personalized job support, including full access to all NYC Data Science Academy resources (which includes over 1,000 alumni) to help them find data science positions. The career services offered by NYC Data Science Academy include resume and interview assistance, LinkedIn profile review, and elevator pitch workshops. Students also participate in mock technical interviews and coding tasks, one-on-one post-interview review and feedback sessions, and a hiring partner event series.
---
Featured Alumni
Laura Elliott

Remote Student from North Carolina (September 2019 Grad)

Kate Treadwell

Online Student from Colorado (Graduated September 2019)

Chung-Hsuan Huang

Online Student from Minnesota (Graduated September 2019)

Fraud Investigations Data Consultant at UnitedHealth Group

Data Analyst at Google

Data Scientist at Bayer
Immersive Data Science Bootcamp: Our curriculum is focused on practical data science experience with heavy emphasis on machine learning algorithms, coding expertise, and database query. It encompasses over 400 hours of curriculum content including three hours of daily lectures in the morning, as well as jump-start sessions in the afternoon. The next bootcamp starts on January 6, 2020.
Remote Self-Paced (Online) Bootcamp: This option provides lecture videos, slides, homework and solutions, code reviews, jump-start sessions, and a selection of guest speaker talks. We offer 4-month, 6-month, and 10-month options so students can choose a program that is the right pace for them. These bootcamps start the first Monday of every month.
Subjects Covered: Data Science, Data Visualization, Machine Learning, R Programming, Python, Hadoop, SQL, Git, Linux, Deep Learning with TensorFlow, NLP, Time Series
If you're ready to dive into data science and get help finding a job just like our alumni, NYC Data Science Academy can help you get there. Don't believe us? Check out our awesome reviews on SwitchUp - see for yourself!
About Author
Related Articles
Leave a Comment